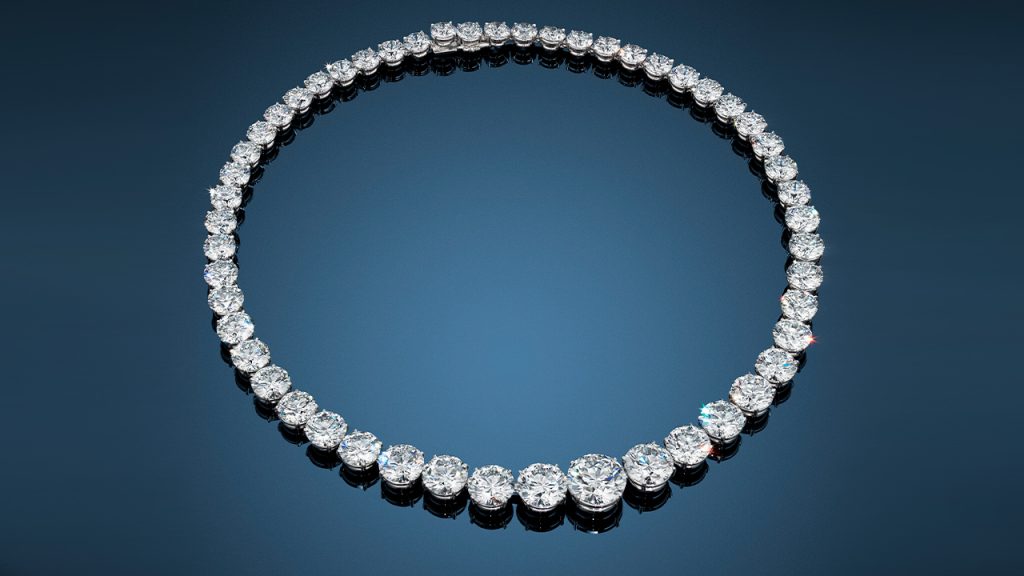 A rivière diamond necklace was the top seller at Christie's Magnificent Jewels in Hong Kong on Monday, bringing in $5.9 million.
The sale price for the piece, which features 52 round brilliant-cut, D-flawless and internally flawless diamonds weighing a total of 104.84 carats, was within estimates. In total, the November 28 auction achieved $46.2 million, with 50% of the jewels on offer exceeding their high estimates, Christie's said Monday.
The company sold 86% of available lots, or 82% by value, and drew global participation from 21 countries across three continents.
The auction also included a collection of jewels from Hong Kong actress Rosamund Kwan, which fetched a combined total of $11.1 million. The two leading lots from that sale saw heavily competitive bidding, lasting over 15 minutes, Christie's noted. The top item in the group was a necklace featuring a pear brilliant-cut, 22.18-carat, D-color, VVS1-clarity diamond pendant with rubies and pink diamonds, which went for $2.1 million, within estimates.
Here are the rest of the top five:
Source: Diamonds.net