DCLA Trustmark
Look for the Trustmark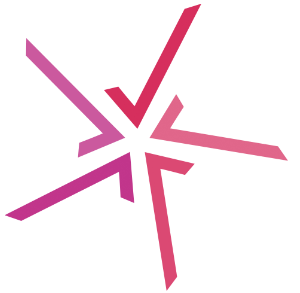 The DCLA Trustmark is a definitive image that identifies jewellers selling DCLA certified diamonds – diamonds guaranteed to be independently and accurately graded to the highest recognised standards of the International Diamond Council (IDC) and the World Jewellery Confederation (CIBJO).
The Trustmark symbolises the sparkle and flash of a diamond, using the passionate shades of pink to reflect the emotions that so often accompany a purchase. The circle of five 'ticks' represent the principal 5 C's of a diamond: Cut, Colour, Clarity, Carats, and the most important C of all, Confidence.
Used exclusively for DCLA certified diamonds, when you see this Trustmark you can be confident that you are truly buying the treasure you've been searching for.