DCLA Trustmark
Look for the Trustmark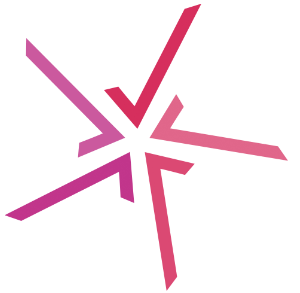 The Trustmark is a definitive image that identifies jewellers selling Independently certified diamonds, Diamonds guaranteed to be independently and accurately graded to the highest recognised standards of the International Diamond Council (IDC) and the World Jewellery Confederation (CIBJO).
The Trustmark symbolises the sparkle and flash of a diamond, using the passionate shades of pink to reflect the emotions that so often accompany a purchase. The circle of five 'ticks' represent the principal 5 C's of a diamond: Cut, Colour, Clarity, Carats, and the most important C of all, Confidence.
Used exclusively for Independently certified diamonds by laboratories like GIA, HRD, IGI, AGS and DCLA. When you see this Trustmark you can be confident that you are truly buying the treasure you've been searching for.
Independently certified diamonds Trustmark: – A definitive mark that identifies diamonds independently graded to the highest certification standards.
Where you see this Trustmark, the jeweller will be providing you with an independently certified diamond, examined and graded by a qualified and recognised laboratory.
A diamond certificate is only as good as the Laboratory it comes from. For this reason, only Laboratories which are internationally recognised and affiliated are included in this trust mark.
These laboratories are recognised for their procedures, technical ability and cutting edge equipment necessary to analyse and grade diamonds. Furthermore these laboratories are Independent, grade to an internationally recognised standard and subscribe to the highest ethics.
A diamond grading report from any of the recognised labs provides an accurate, unbiased description of the quality of the diamond and assures you that the diamond is natural and untreated.
This Trustmark can be found at jewellers and retailers subscribing to ethical grading and trade of diamonds.
Look for the Trustmark, and check that the certificate is from one of the accepted laboratories. This will provide you the assurance of a sound purchase.