DCLA Diamond and Jewellery Valuations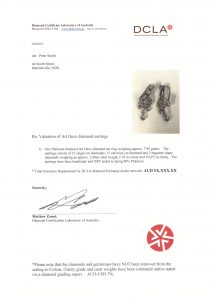 DCLA Australia's leading diamond certification laboratory valuation service.
Due to the rates of exchange and the price changes in Diamonds and Gold,  Your Diamond or Jewellery valuations should be updated annually.
A valuations from DCLA laboratory experts is accurate and guaranteed.
Accurate valuations save you money on insurance premiums, keeping you covered in case of a loss, while making sure you receive the same quality diamond or jewellery without compromise.
With a DCLA Diamond Valuation or a Jewellery Valuation  you are guaranteed to get a diamond with the precise quality grade as the stone you insured. It is exact like for like quality.
All Diamond and Jewellery valuations will include personalised optional Cold Laser inscription on the girdle on request.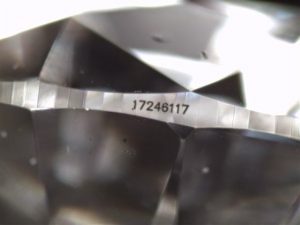 This is another assurance linking your diamond to the report or the Diamond or Jewellery Valuation, identifying your diamond to the Valuation or Diamond Grading Report  in case of recovery.