Experienced Diamond Professionals
DCLA has put together an internationally trained and accredited team of diamond professionals, qualified to certify your diamond by the most rigorous of standards and in accordance with International Diamond Council (IDC) rules.
Every diamond is independently assessed by a minimum of three skilled and experienced experts in the field, providing you with the confidence that your DCLA Diamond Grading Report is a true reflection of your diamond.
---
Reliability, Integrity, and Independence… Guaranteed.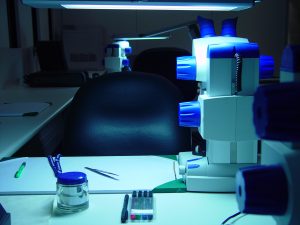 We make protecting you and maintaining your confidence our priority, and our laboratory team is dedicated to a strict professional code of ethics.
DCLA has such confidence in our grading team that we are the only laboratory to stand by our report, and provide a complete Diamond Grading Guarantee, offering you absolute security and protection when you purchase a DCLA-certified diamond.