Our Mission
The fundamental mission of the DCLA is to protect consumers, and consumer confidence, when buying or selling diamonds.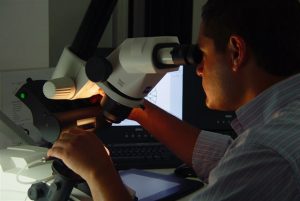 An essential element of this confidence is providing accuracy and transparency in diamond grading. The DCLA grades to the internationally accepted standards set by the International Diamond Council (IDC) and the World Jewellery Confederation (CIBJO), and continues to provide the supreme level of assurance to both the public and the diamond industry.
DCLA pledges to deliver services of superior quality in our continuing effort to guarantee unsurpassed standards for diamond certification.
DCLA strives to be a pillar of integrity, ethics, professionalism, and knowledge. We are committed to continuing our growth as Australia's foremost diamond grading laboratory dedicated to consumer protection.