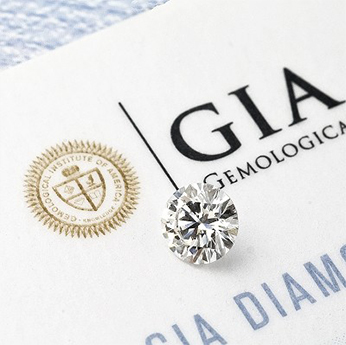 GIA has bowed to pressure and says it will re-introduce paper certificates, at no extra cost, as of Sunday (9 April).
The move to digital-only Diamond Dossiers, for stones up to 1.99-cts, provoked widespread criticism from retailers, who said some customers were refusing to buy a diamond without one.
In a message to clients, GIA (Gemological Institute of America) said it "did not adequately anticipate the potential difficulties of adopting the digital-only GIA Diamond Dossier report.
"We appreciate your candid and constructive feedback. After much consideration, we have decided to return to printed GIA Diamond Dossier reports beginning April 9."
All diamonds currently at GIA labs, or submitted from Sunday, will be returned with a printed GIA Diamond Dossier report just like those issued before the introduction of the digital-only report in January.
It will also issue, at no cost, a printed certificate for diamonds that were graded without one from January until now.
GIA introduced digital-only certificates as the first step towards phasing out all printed reports within three years, saving tons of paper and plastic.
Source: IDEX