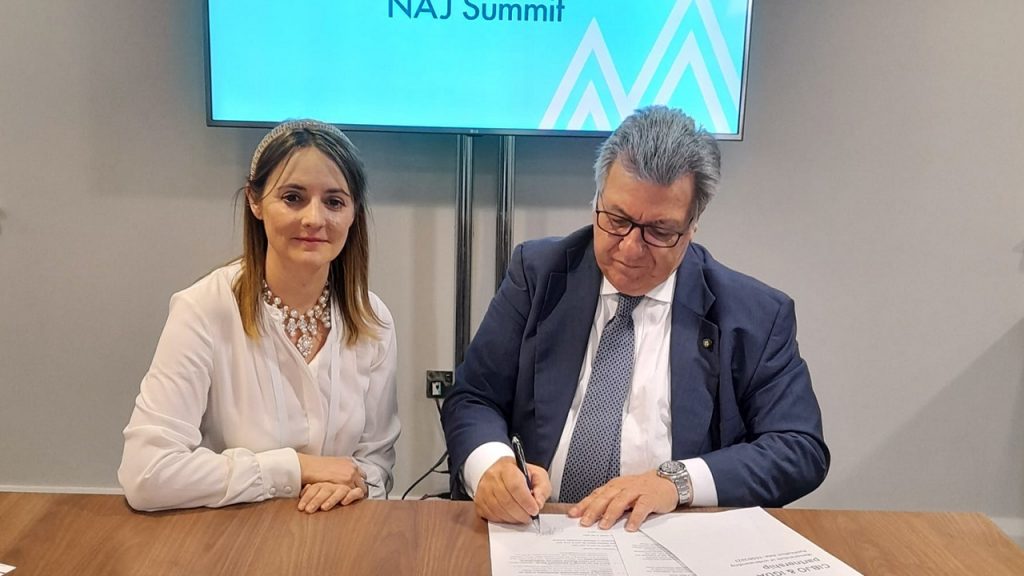 The World Jewellery Confederation (CIBJO) and the International Grown Diamond Association (IGDA) have agreed to collaborate to protect consumer confidence around synthetic diamonds.
The organizations have signed a memorandum of understanding (MoU) calling for the pair to develop standards, operating principles and terminology for lab-grown diamonds, they said Monday. IGDA president Joanna Park-Tonks will sit on CIBJO's laboratory-grown diamond committee, which has created a "Laboratory-Grown Diamond Guideline" governing standards for trading and handling synthetic stones.
The honest and accurate presentation of sustainability issues is a current focus for CIBJO's laboratory-grown committee and was an element during the discussions between CIBJO and IGDA, the organizations said.
"We have had open lines of communication for some time already, and IGDA did participate in the public review before we released the 'Laboratory-Grown Diamond Guidance' document in 2021," said CIBJO president Gaetano Cavalieri. "Over the past several years, the laboratory-grown diamonds sector has grown into a large and a prominent part of our industry, and we all have a vested interest in each other's success."
The signing took place on Sunday during the National Association of Jewellers (NAJ) Summit in Birmingham, UK.
Source: Diamonds.net