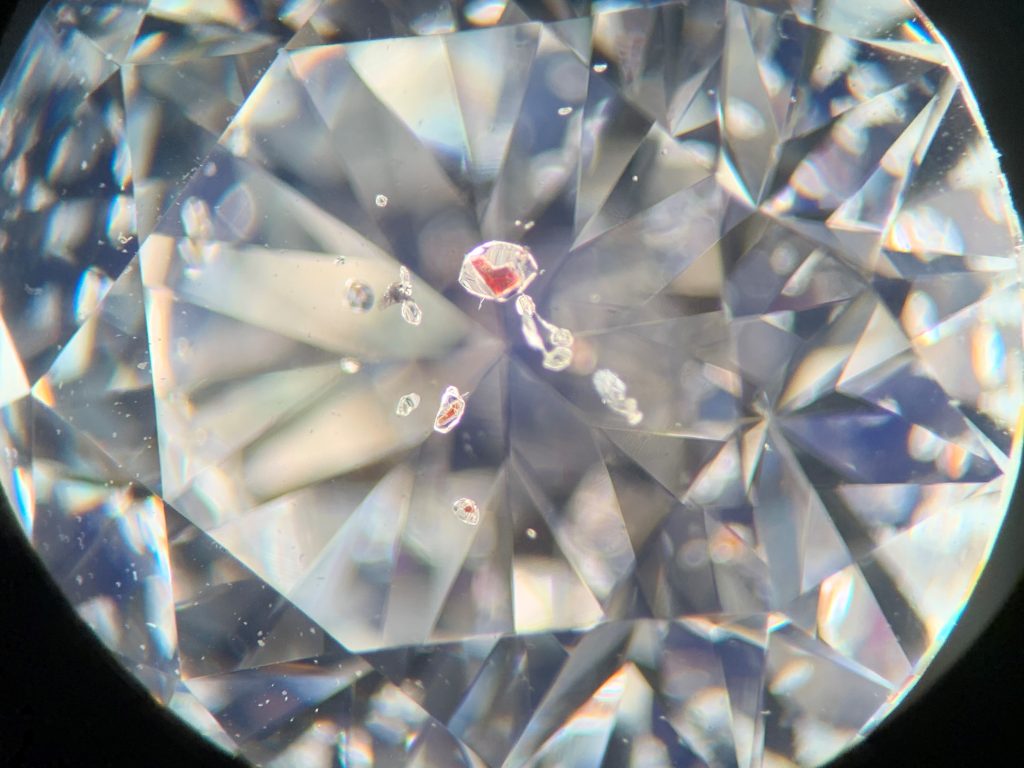 Internal diamond crystals are small diamond inclusions or crystals that are enclosed within a larger diamond. These internal diamond crystals can take various forms, and their presence is a common characteristic in many diamonds.
Here are a few key points about internal diamond crystals:
Nature of Inclusions: Internal diamond crystals are typically tiny diamond fragments or crystals that were present in the diamond-forming environment when the host diamond was growing. These internal crystals can vary in size and shape.
Inclusion Types: Internal diamond crystals are a type of inclusion. Inclusions in diamonds can also include non-diamond materials like minerals, other types of crystals, or even gas bubbles.
Impact on Clarity: The presence of internal diamond crystals, like other inclusions, can affect a diamond's clarity. The size, type, and visibility of these inclusions play a role in determining a diamond's clarity grade, which is one of the factors used to evaluate a diamond's overall quality and value.
Grading and Certification: When a diamond is sent to a Internationally recognised gemological laboratory, such as the DCLA, GIA , HRD, AGS or IGI for grading and certification, the presence of internal diamond crystals, as well as other inclusions, is documented in the diamonds grading report.
Visibility: The visibility of internal diamond crystals can vary widely. In some cases, these internal crystals may be barely visible even under magnification, while in other cases, they may be more apparent.
It's important to note that the presence of internal diamond crystals does not necessarily make a diamond less valuable. The overall beauty and value of a diamond depend on various factors, including the "Four Cs" (carat weight, cut, color, and clarity), as well as the specific characteristics of the inclusions and their impact on the diamond's appearance.