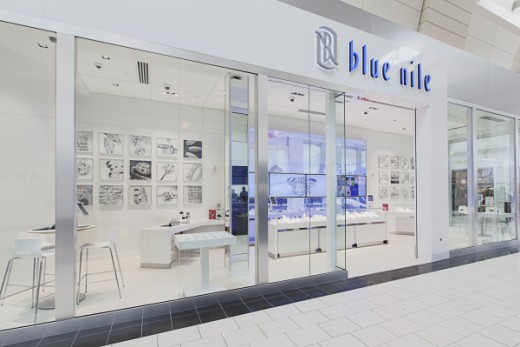 Signet Jewelers has signed a deal to acquire online retailer Blue Nile for $360 million in cash.
The purchase will boost Signet's bridal, "accessible luxury" and digital businesses, while expanding the group's consumer base, the US retail chain said Tuesday. The company expects to complete the transaction in the third fiscal quarter, which runs until late October. Either side can pull out if the deal hasn't closed by November 3, 2022.
"Blue Nile brings an attractive customer demographic that is younger, more affluent, and ethnically diverse, which will broaden our customer-acquisition funnel," Signet added.
The announcement comes around two months after Blue Nile revealed plans for a stock-market flotation via a merger with Mudrick Capital Acquisition Corporation II, a special-purpose acquisition company (SPAC). The proposed deal valued Blue Nile at $873 million. Mudrick was not immediately available for comment on how that transaction progressed. The current owners are Bain Capital Private Equity and Bow Street, which acquired the e-commerce jeweler for around $500 million in 2017.
Blue Nile's sales exceeded $500 million in 2021, according to Signet, which has stated its intention to reach total annual revenues of $9 billion in the coming years. Last October, it agreed to acquire Diamonds Direct USA for $490 million; in 2017, it bought diamond retail website James Allen for $328 million.
"By joining Signet, we will extend our premium brand and fine-jewelry offering to millions of new customers while bringing new capabilities to our leading e-commerce business that will drive additional growth opportunities for Blue Nile," said Blue Nile CEO Sean Kell.
Meanwhile, Signet has reduced its sales guidance for the second quarter, which ended in late July, estimating revenue of $1.75 billion compared with an earlier forecast of $1.79 billion to $1.82 billion. Management cited "heightened pressure on consumers' discretionary spending and increased macroeconomic headwinds."
"We saw sales soften in July as our customers have been increasingly impacted by rapid inflation, so we're revising guidance to align with these trends," said Signet CEO Gina Drosos. The new outlook for the quarter still translates to a sales increase of around 25% compared with the equivalent period of 2019, before the Covid-19 pandemic, the executive noted.
Source: Diamonds.net