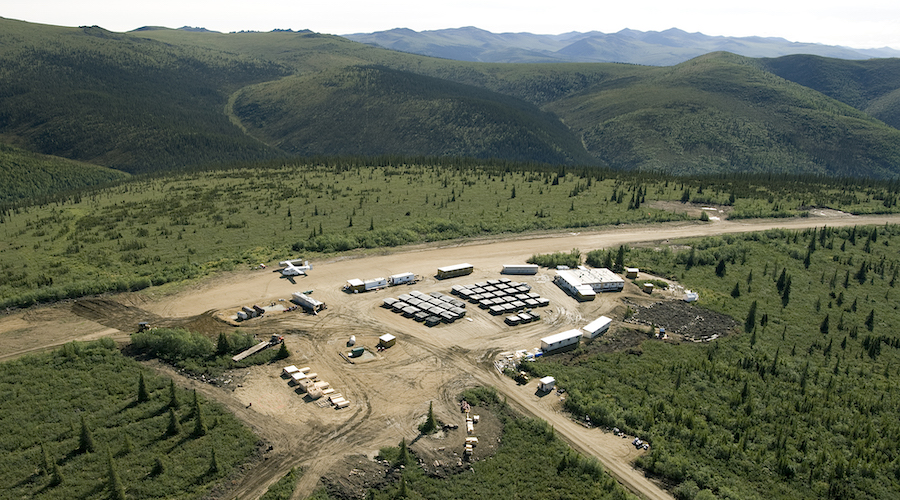 Rio Tinto is reshuffling its interests in two Canadian projects as the global miner seeks to focus on assets considered key for the world's transition to a green economy, such as copper and lithium.
The company has decided to sell its 75% interest in the Fort à la Corne diamond project in central Saskatchewan to joint venture partner Star Diamond Corp. in exchange for shares in the junior.
As a result, Rio Tinto Exploration Canada will own a 19.9% stake in the exploration and development company.
Rio Tinto's head of exploration Dave Andrews said the company was now "firmly focused" on identifying opportunities in metals and minerals that support the energy transition.
"We are grateful to Rio Tinto for the significant monetary investment and expertise it has contributed to the project over the past more than five years, which has meaningfully advanced what Star Diamond believes is one of the most promising diamond projects in the world," president and CEO Ewan Mason said in a statement.
Rio Tinto's move follows years of tension between the partners over the terms of their development agreement. The situation saw both companies face off in court and, at one point Star Diamond considered cutting RTEC out of the project.
The partners reached an agreement on the subject in December 2021, after which RTEC put the project on hold until it could determine whether it wanted to continue or exit the venture. The camp was demobilized, and the project put on care and maintenance in the first quarter of 2023.
Copper and lithium
Rio Tinto has also moved to increase its stake in Canada's Western Copper and Gold Corporation (TSX: WRN), which is advancing the Casino project in the Yukon Territory.
Under the deal, RTEC is acquiring 3,468,208 common shares at a price of C$1.73 per share, or about C$6 million ($4.4m) total. This increases Rio Tinto's ownership to 9.7% of Western's outstanding common shares.
Vancouver-based Western Copper and Gold, which remains the sole owner of the Casino project, said it would use the proceeds of this fresh investment to fund specific areas of study with the aim of progressing through permitting to a development phase of the proposed mine.
"We are pleased that Rio Tinto has elected to continue to invest and work with Western to advance the Casino project, with a focus on furthering infrastructure development and streamlining the regulatory process," CEO Paul West-Sells said in the statement.
Rio Tinto chief executive officer Jakob Stausholm recently said in an interview that the company continued to look for ways to increase exposure to key minerals and metals, particularly copper and lithium.
Source; Mining.com