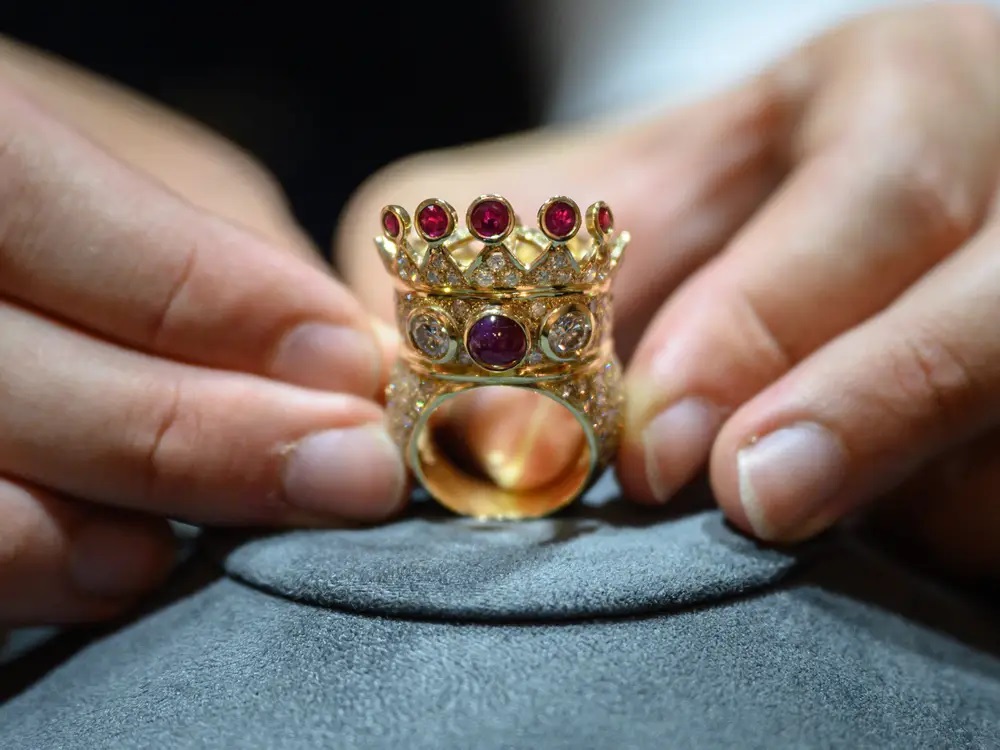 Tupac Shakur's custom crown-shaped ring, which he wore shortly before he died, sold for nearly $1.02 million Tuesday, becoming the most valuable hip-hop artifact ever sold at auction.
Sotheby's in New York sold the ring as part of a large sale of hip-hop artifacts, including autographed letters from Shakur and a demo tape for his single "Trapped," per a press release from the auction house. Prior to auction, the ring was estimated to sell between $200,000 to $300,000.
The lots, meant to commemorate the 50th anniversary of the musical genre, also included memorabilia from many other memorable names — Mos Def, De La Soul, and Wu-Tang Clan, to name a few.
The 14-Karat gold ring, encrusted with diamonds and rubies, features an inscription on the side that reads "Pac & Dada 1996" — a reference to his engagement to actress Kidada Jones.
According to the press release, Yaasmyn Fula, the artist's godmother, offered the ring for auction, telling Sotheby's it was custom designed by Pac and assembled by jewelers in New York City following his months behind bars and his newly signed deal with Death Row Records.
"Reflecting his recent affinity for Niccolo Machiavelli's political manifesto 'The Prince' (Tupac would start going by "Makaveli" after reading The Prince while incarcerated), Tupac modeled his design after the crowns of the medieval kings of Europe in 'an act of self-coronation,' according to Fula, a celebration of survival through a tumultuous year in an oft tumultuous life," per the press release.
The ring also appeared on his finger during the September 4, 1996, MTV Video Music Awards — his last public appearance before his tragic murder three days later in Las Vegas.
Source: insider.com