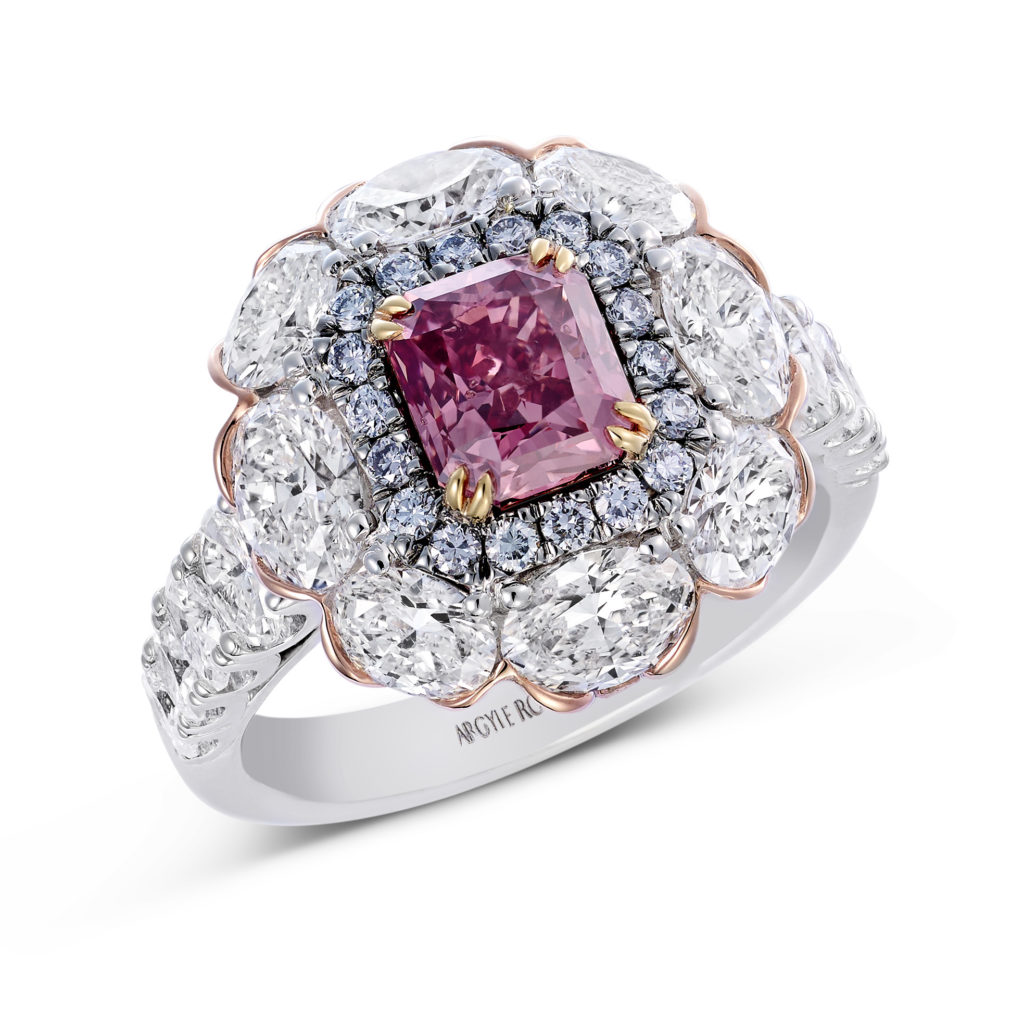 Rio Tinto has unveiled the latest heirloom piece of Argyle Pink Diamonds jewellery, featuring one of the last diamonds to be mined from the iconic Argyle mine in the East Kimberley, Western Australia.
Mining ended at Argyle in November 2020, after 37 years of uninterrupted production, during which the mine became the source of about 90% of the world's prized rose-to-magenta hued stones. The mine produced more than 865 million carats of rough diamonds.
Designed by Western Australian jeweller Solid Gold Diamonds, the Argyle Rose features a total of 3.25 carats of rare Argyle pink and blue diamonds encrusted in a rose motif, surrounded by white diamonds and hand-set in platinum and 18 karat gold.
The heart of this piece is an extremely rare 1.36 carat, Fancy Deep Pink radiant cut diamond. It is just one of twelve radiant cut diamonds over one carat with a colour grading, 1P, from the last 30 years of production from Argyle.
The surrounding petaled design of pink and blue Argyle Diamonds totals 1.89 carats, together with 2.80 carats of white diamonds. The Argyle Rose is for sale at Solid Gold Diamonds in Perth for A$2 million.
"I am delighted to launch the Argyle Rose. Encapsulating a rich history and an extraordinary provenance, it is both a contemporary treasure and an heirloom for tomorrow," Sinead Kaufman, Chief Executive of Rio Tinto Minerals said in a statement.
"These rare and precious diamonds are one and a half billion years old, from one of the most beautiful places on earth, and the world is simply not producing them anymore."
Source: mining.com