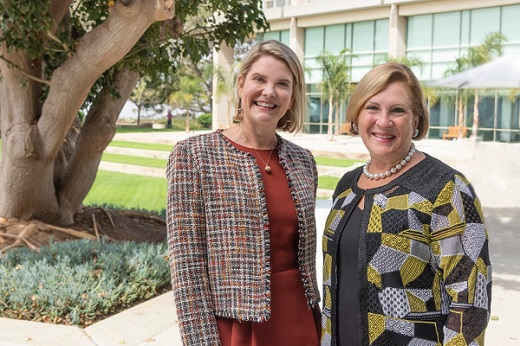 The American Gem Society (AGS) will close its laboratory operations at the end of this year, with the Gemological Institute of America (GIA) taking on elements of the organization.
AGS Laboratories' intellectual property (IP), technology, research staff and Las Vegas facility will become part of the GIA, the two organizations announced Wednesday. AGS Laboratories will continue to provide services until the end of 2022 and will contact clients with details of the transition, it said.
The nonprofits, both founded by Robert M. and Beatrice Shipley in the 1930s, will combine their gemological research efforts. The amalgamated team will "develop innovative products" to help consumers and the trade, encompassing light-performance research and a "science-based" fancy-cut grade standard, they said.
"This consequential agreement brings AGS and GIA even closer, driving our future with 90 years of shared history and elevating our founders' vision," commented AGS CEO Katherine Bodoh in a joint statement.
The GIA will create an endowment to support AGS and its membership. They did not provide further financial details. The collaboration will also help advance AGS's retailer programs and support more member education, for example at the annual AGS Conclave, the statement continued.
The AGS Ideal grading report will be available from GIA as a digital-only supplement to GIA reports for eligible D to Z natural and laboratory-grown round and fancy-shape diamonds, incurring an additional cost of $25. GIA clients will be able to request these extra reports from January 2023.
In an information sheet for customers, AGS noted that GIA was responsible for inventing the 4Cs of diamond grading while AGS "created light performance and ignited a discussion on sparkle." For instance, the AGS is one of the few major labs to offer a cut grade for fancy-shape diamonds.
"By harnessing each other's strengths to move forward boldly, consumers will be better protected, and we will ensure the longevity of the Shipleys' vision," said GIA president and CEO Susan Jacques.
Correction, October 20, 2022: An earlier headline incorrectly stated that the GIA was taking over AGS's grading division. In fact, the AGS Laboratories grading operations will close, with the GIA taking over certain other elements of the organization, including research.
Source: Diamonds.net