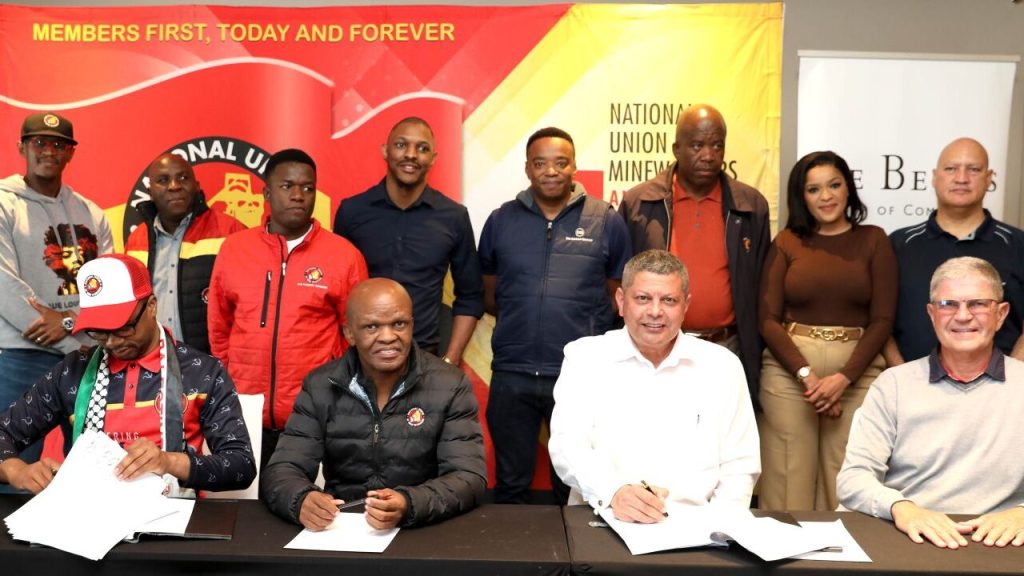 De Beers has signed an agreement with South Africa's National Union of Mineworkers (NUM) that will avoid a threatened strike at the Venetia deposit.
The deal will provide workers at the South African mine with a wage increase of 7% in 2023, De Beers said last week. The employees will also receive a 6% hike in each subsequent year until April 30, 2028.
Workers will also be able to participate in the Employee Share Ownership Plans (ESOPs), it explained.
De Beers reached the agreement with NUM with the aid of the Commission for Conciliation, Mediation and Arbitration (CCMA) following four months of failed talks during which the NUM set out 10 initial demands. Three of those — related to shifts and overtime — were tabled, while six others have been settled. The wage debate was the only outstanding issue, but the breakdown in discussions drove NUM to plan a strike at the deposit. The agreement affects 1,500 of the mine's workers.
"We are pleased that we reached a favorable outcome following a very tough negotiation process against the backdrop of challenging market conditions that continue to have an adverse impact on our business and the overall diamond industry," said Moses Madondo, managing director of De Beers Managed Operations, which oversees the company's mines in South Africa and Canada. "The agreement provides a measure of certainty to our employees for the next five years as we focus on ramping up the underground mine at Venetia, which is set to extend the life of mine to at least 2046."
Source: Rapnet