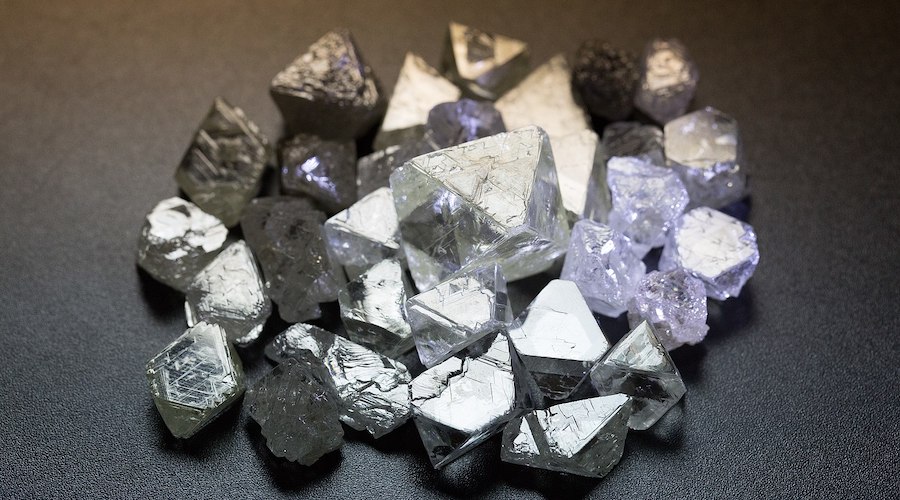 Group of Seven nations and the European Union are discussing ways to track Russian diamonds across borders, a move that could pave the way for restrictions on their trade in future, according to people familiar with the matter.
Previous EU attempts to sanction Russian gems have run into resistance from importer nations such as Belgium who argue that the effort would be futile because transactions will simply shift elsewhere without a mechanism to trace precious stones.
A diamond's origin is clear at the start of the supply chain when it is issued a certificate under the Kimberley Process, which was designed to end the sale of so-called blood diamonds that financed wars. But after that they can become difficult to track.
Cut and polished stones are often intermingled at trading houses and the original certificate will be replaced with "mixed origin" documentation, making it near-impossible to keep track of where Russian diamonds are eventually sold.
The US has sanctioned the Russian mining giant, Alrosa PJSC, which accounts for about a third of the $80 billion global trade in rough diamonds. But the measures have had limited impact as much of the trade flows through other markets such as India.
The people with knowledge of the G-7 and EU discussions said a solution is not imminent, because tracing polished diamonds in a global market is extremely complicated. Still, two of the people said the G-7 could issue a statement on the matter as early as next week as part of the effort to maintain pressure on Russia as its war in Ukraine approaches the one-year mark.
Source: Mining.com