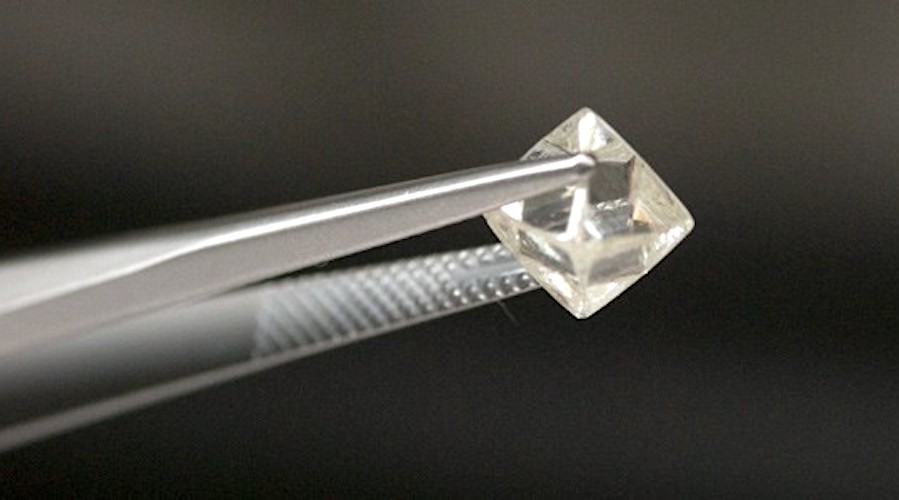 De Beers' revenue rose 24% in the first half of 2022, but the miner gave a more somber outlook for the rest of the year.
"We can only have strong rough sales if that's also coupled by what's going on on the polished side," De Beers chief financial officer Sarah Kuijlaars told Rapaport News on Thursday. "The polished position was very strong in the beginning of the year, but it has leveled off. We have much more caution about the next six months than we've had for the previous six months."
Revenue jumped to $3.6 billion in the first half as strong consumer spending during the 2021 holiday season led to intense restocking in early 2022, parent company Anglo American reported the same day. Underlying earnings gained 84% to $491 million.
Rough sales grew 27% to $3.3 billion from five sights during the period. The remaining revenue relates to other businesses such as the company's consumer brands and industrial-diamond business.
The miner's rough-price index, which measures like-for-like prices, rose 28% compared with the same period of 2021. The average selling price for rough surged 58% to $213 per carat, reflecting the market upturn and a shift in the product mix to higher-value goods. Sales volume fell 20% to 15.3 million carats.
The higher average price resulted from the introduction of the new Benguela Gem mining vessel off the Namibian coast, which enabled the extraction of more lucrative stones, Kuijlaars explained. In addition, production at the Venetia deposit in South Africa was focused on the final cut of the open-pit mine, which has a relatively high grade — the number of carats per tonne of ore — and high quality, the executive added.
De Beers' results painted a complex picture of the market. Last week, the company raised its production plan for the full year in response to strong demand, predicting output of 32 million to 34 million carats. It also noted that the sanctions and boycotts targeting Russian diamonds, as well as growing interest in provenance initiatives, would "underpin" demand for its goods. The sixth sales cycle of the year, which took place earlier this month, brought in proceeds of $630 million — 23% higher than for the equivalent period a year ago.
However, inflation in the US and lockdowns in China have created concerns across the industry.
"This time last year, our operation was coming out of Covid-19 [during which output slumped]," Kuijlaars pointed out. "To stabilize our production has been really important, and that strong production gives us confidence for the full year. That's our part in delivering reliable supply. As we sell that through, we are very alert to signs of any slowdown in the remaining four sights of the year."
Source: Diamonds.net