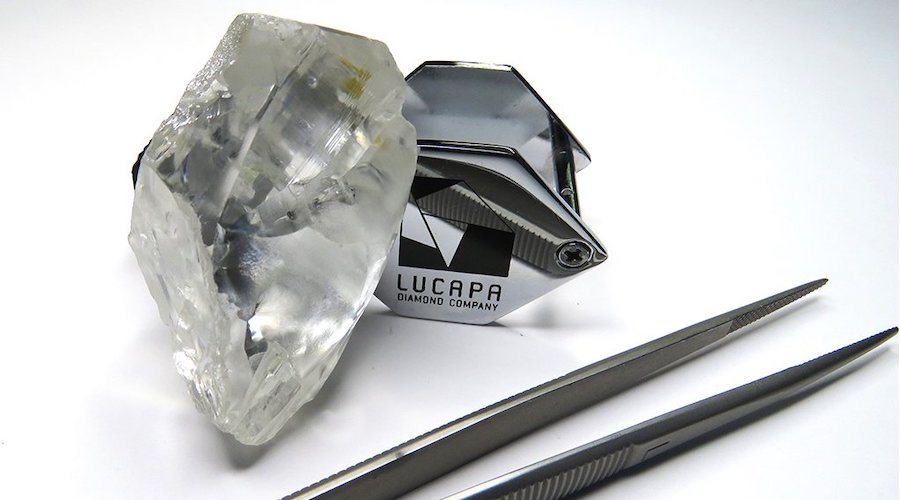 Australia's Lucapa Diamond has unearthed a 235 carat type IIa diamond from its prolific Lulo mine, the second largest recovered at the Angola operation since it opened in 2015.
The find comes barely a week after the recovery of a 208 carat diamond at the same mine, which is the third-largest ever recovered from Lulo.
The new diamond was dug up from Mining Block 550, immediately south of Mining Block 19, which Lucapa said is the area that has yielded eight precious rocks over 100 carats to date.
Not surprisingly, the mine is considered the world's highest dollar per carat alluvial diamonds operation, in which Lucapa has a 40% interest. The rest is held by Angola's national diamond company (Endiama) and Rosas & Petalas, a private entity.
The partners have now recovered 40 diamonds weighing more than 100 carats and four over 200 carats at Lulo. In 2016, only a year after beginning commercial production, Lulo produced the largest ever diamond recovered in Angola a 404 carat white stone later named the "4th February Stone".
"Lulo continues to demonstrate it is a prolific producer of large diamonds. To unearth three +100 carat diamonds with two being over 200 carats in such a short space of time from different areas of the concession, makes us more determined to find the primary source, by dedicating even more resources to the exploration program," Lucapa managing director, Nick Selby, said in the statement.
Angola is the world's fifth diamond producer by value and sixth by volume. Its industry, which began a century ago under Portuguese colonial rule, is successfully lessening government regulations and restrictions in favour of a greater participation by private entities.
Source: Mining.com