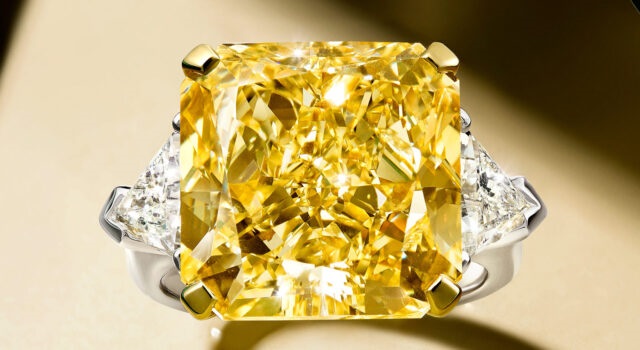 In celebration of Haute Couture Week, Graff is exhibiting a collection of yellow diamonds at its flagship Paris boutique to complement the unveiling of its new high jewellery necklace
Launched yesterday (4 July 2023), visitors to Sunrise: A Celebration of Graff Yellow Diamonds will discover a world of rarity and lustre through a stunning showcase of high jewellery pieces featuring rare yellow diamonds, accompanied by displays detailing Graff's storied history with these incomparable stones.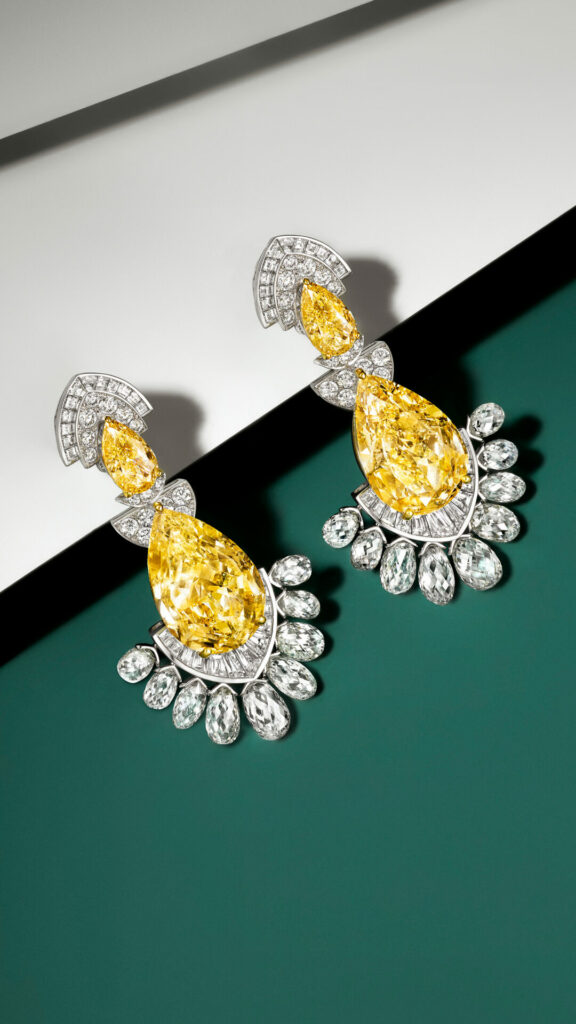 The House's latest high jewellery creation features an extremely rare 30ct fancy intense yellow pear shape diamond, accompanied by a further 138ct of yellow and white diamonds.
Every element of the piece has been created using the stone-led design techniques for which the Graff atelier is renowned and has been crafted to emphasise the elegant silhouette of the centre stone.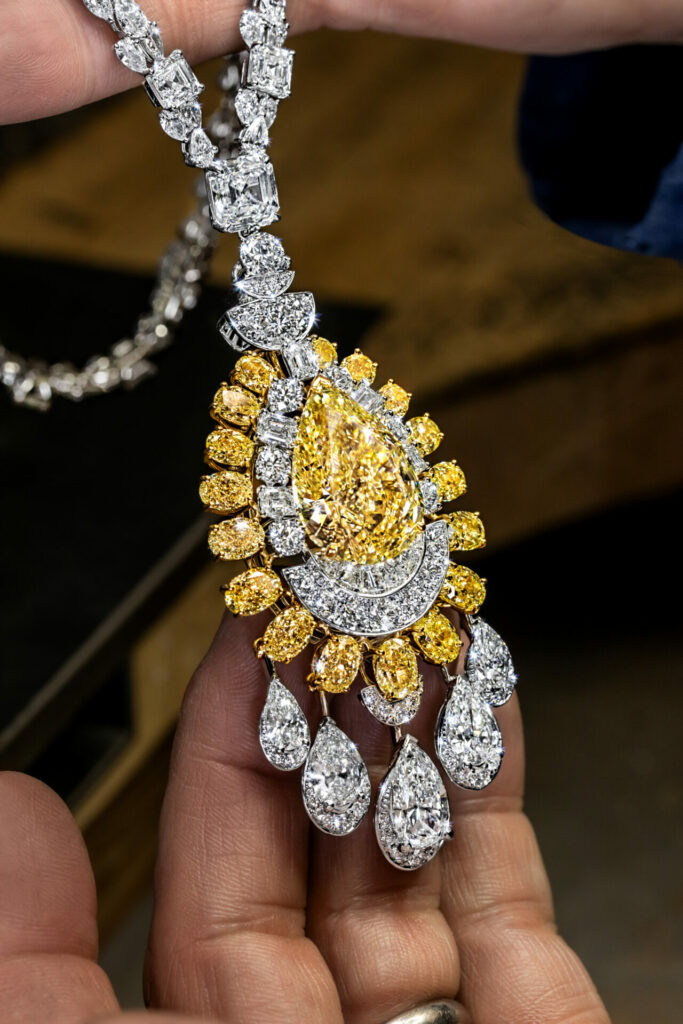 Graff design director, Anne-Eva Geffroy explained: "Before we design, we study each diamond carefully to uncover the secrets that lie within its depths.
"Only then do we design, and when we do, we work to accentuate the natural beauty of each stone.
"The fancy intense yellow diamond set into this piece gives a golden sunshine glow.
"Yellow diamonds bring so much joy.
"It is an honour to be inspired by stones that radiate such beauty.
"The yellow diamonds we work with are exceptional in quality, cut, and quantity.
"Very few jewellers have the luxury of such a wide range of colour."
In vibrant halos of yellow and white diamonds, stones radiate outwards from the central fancy intense yellow diamond to replicate the rays of the sun.
A perfect synthesis of diamond design and hand-craftsmanship, each bespoke setting has been meticulously assembled by master artisans within the House's London workshop.
CEO of Graff, Francois Graff added: "Celebrating Graff's legacy of innovation and leadership in presenting the highest quality rare diamonds, this will be the most significant collection of yellow diamonds that have ever been brought together in one place, including a fancy intense yellow stone of incomparable beauty.
"These are truly jewels that represent the very best of Graff."
Further pieces on display in the showcase at the flagship Paris boutique include unique high jewellery necklaces, Tribal-inspired jewels, earrings, and single-stone rings that unmistakably express Graff's design DNA through the combination of superb stones with bold designs and unparalleled craftsmanship.
An impressive roster of important and famous yellow diamonds have passed through the House over the course of its history, beginning with the Star of Bombay in 1974.
The Star of Bombay is an historical yellow stone that was re-cut and polished by Graff using revolutionary expertise and new techniques.
Since then, Graff has introduced many famous and historical yellow diamonds over the years, including the 118.08ct Delaire Sunrise and the 132.55ct honey-hued Golden Empress.
Sunrise: A Celebration of Graff Yellow Diamonds is currently exhibiting at Graff Rue Saint-Honoré throughout Haute Couture Week in Paris.
Source: professionaljeweller