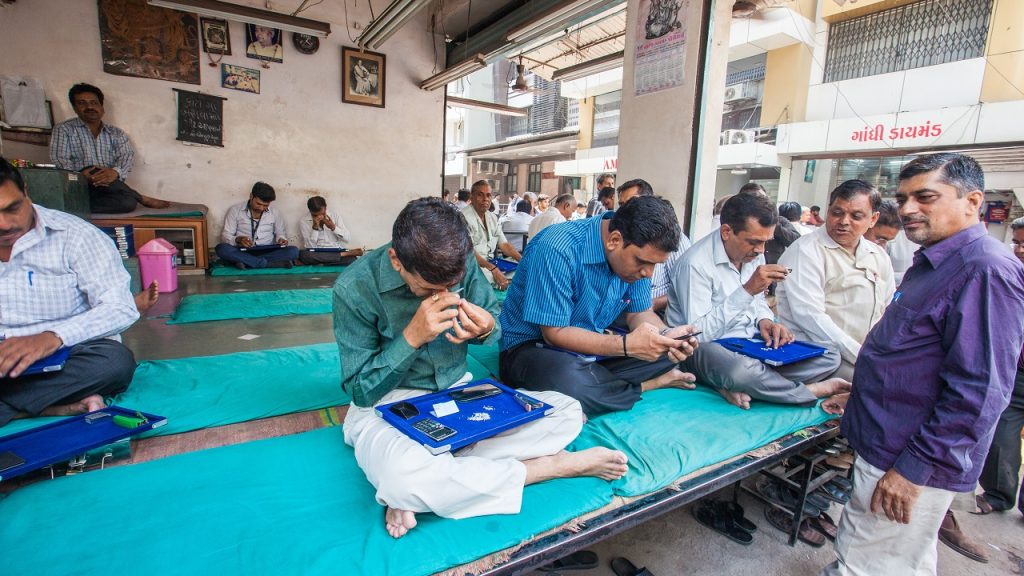 India saw a slump in polished-diamond exports but an increase in rough imports in October as global demand remained slow and manufacturers brought goods into the country ahead of a two-month shipment freeze.
Polished exports fell 33% year on year to $1.26 billion, the Gem & Jewellery Export Promotion Council (GJEPC) reported earlier this month. Inbound rough shipments rose 9% to $1.02 billion despite a two-month voluntary pause on imports aimed at reducing inventories. The policy came into effect on October 15.
A decline in rough prices ahead of the optional freeze and the Diwali holiday created an opportunity for Indian companies to buy, added GJEPC chairman Vipul Shah.
About the data: India, the world's largest diamond-cutting center, is a net importer of rough and a net exporter of polished. As such, net polished exports — representing polished exports minus polished imports — will usually be a positive number. Net rough imports — calculated as rough imports minus rough exports — will also generally be in surplus. The net diamond account is total rough and polished exports minus total imports. It is India's diamond trade balance, and shows the added value the nation creates by manufacturing rough into polished.
Source: Diamonds.net