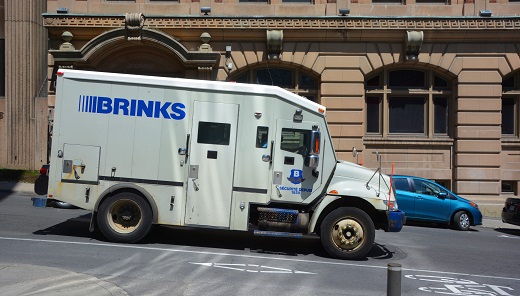 US authorities are investigating a massive theft of jewelry from a Brink's armored vehicle in California last week.
The truck was transporting goods to the International Gem & Jewelry Show in Pasadena, California, exhibition director Brandy Swanson told Rapaport News on Tuesday. The victims were 16 to 18 vendors. The contents included "high-end jewelry, watches and diamonds," Swanson said.
The executive estimated the losses at $100 million to $150 million. Brink's put the value at less than $10 million, according to media reports — a discrepancy explained by the practice of vendors underinsuring goods, Swanson noted.
"They all have invoices and paperwork to show the higher value," Swanson said.
The theft occurred early on July 11, according to a spokesperson for the Federal Bureau of Investigation (FBI) in Los Angeles, which is investigating the case together with the Los Angeles County Sheriff's Department.
On that day, deputies from the Sheriff's Department station in Santa Clarita, California, were called to the "Flying J" rest stop and gas station in the mountain community of Lebec in response to the burglary of a cargo container.
They "learned that several pieces of jewelry and gemstones valued at several million dollars were stolen from a locked 'Brink's' tractor trailer by unknown suspects," the department said Monday in a report.
"According to the information the customers provided to us before they shipped their items, the total value of the missing items is less than $10 million," Brink's said in a statement quoted in the US media. "We are working with law enforcement, and we will fully reimburse our customers for the value of their assets that were stolen, in accordance with the terms of our contract." The company did not respond to a request for comment from Rapaport News.
Source: Diamonds.net