A 21.86 carat natural pink diamond named "The Pink Palesa" will be sold by the Bonas Group in Antwerp in July.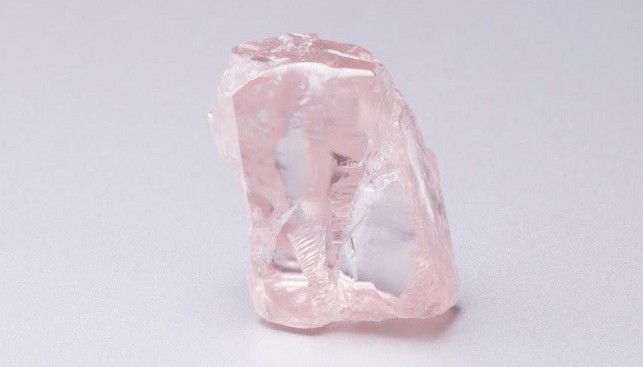 The pink gem was discovered on May 18 at the Kao mine in Lesotho one of the few sources of pink diamonds in the world following the closure of the iconic Argyle mine last year. Argyle provided about 90% of the world's pink gems. Kao is operated and owned by Namakwa through its subsidiary, Storm Mountain Diamonds.
According to the report, Kao has yielded several pink diamonds in the last few years: The 25.97 carat Pink Dawn (2021), the 36.06-carat Pink Storm sold in 2014, the 3.06 carat Purple Princess (2017) and the 29.59 carat Rose of Kao (2018).