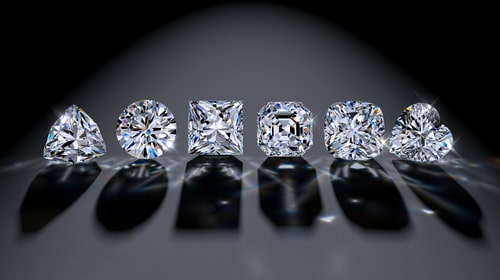 A damaging ransom attack has forced luxury British jeweler Graff Diamonds to pay $7.5 million worth of Bitcoin to a group of Russian hackers, a London lawsuit revealed.
In case of failure to pay, a group of hackers threatened to leak the private data of jeweler's high-profile clients. Graff is known for its famous clientele, including Oprah Winfrey, the Sultan of Brunei, and royalty from the Middle East.
Graff is suing its insurer, Travelers, for refusing to cover the ransom, which is how more information about the hack came out. Graff is maintaining that the payout should have been covered by insurance.
The hack happened in September 2021, with ransomware group Conti taking responsibility and leaking data. The attack was somewhat unusual, with Conti issuing an apology to Graff's clients from Saudi Arabia, UAE, and Qatar while also threatening to leak more data.
"We found that our sample data was not properly reviewed before being uploaded to the blog," the hackers wrote back in October. "Conti guarantees that any information pertaining to members of Saudi Arabia, UAE, and Qatar families will be deleted without any exposure and review. Our Team apologizes to His Royal Highness Prince Mohammed bin Salman and any other members of the Royal Families whose names were mentioned in the publication for any inconvenience."
Among the leaked data was private information on celebrities like David Beckham, Oprah Winfrey, and Donald Trump, The Daily Mail reported last year.
In November, Graff ended up paying half of Conti's initial demand, which was $15 million worth of Bitcoin. The cryptocurrency was transferred to a Bitcoin wallet at a time when the digital currency was around its all-time high of $69,000.
"The criminals threatened targeted publication of our customers private purchases," a Graff spokesperson said. "We were determined to take all possible steps to protect their interests and so negotiated a payment which successfully neutralized that threat."
According to the spokesperson, Graff is "extremely frustrated and disappointed by Travelers' attempt to avoid settlement of this insured risk. They have left us with no option but to bring these recovery proceedings at the High Court."
Graff was founded in 1960 by billionaire Laurence Graff, who is now worth $5.8 billion, according to the Bloomberg Billionaire Index.